Born in Texas – Raised in Tennessee
How did I get the name Bubba? Well, mostly in the South, the first male born, or oldest boy would be nicknamed "Bubba". As boys become men, "Bubba" is used so pervasively that it replaces the given name. This is how I got my family nickname. The nickname can also be used outside of the family by friends as a term of affection. To call someone "Bubba" may indicate that you're considered just a good ole boy or thought of as a brother.
I grew up with a deep fondness for the outdoors. Riding horses, tractors and hay wagons were a big part of my childhood. Other great memories are camping along river banks and lake shores so I could have the first crack at catching those early feeding fish. My catch would be fried up in the morning in a skillet for breakfast or even lunch and dinner too, if I made a weekend of it.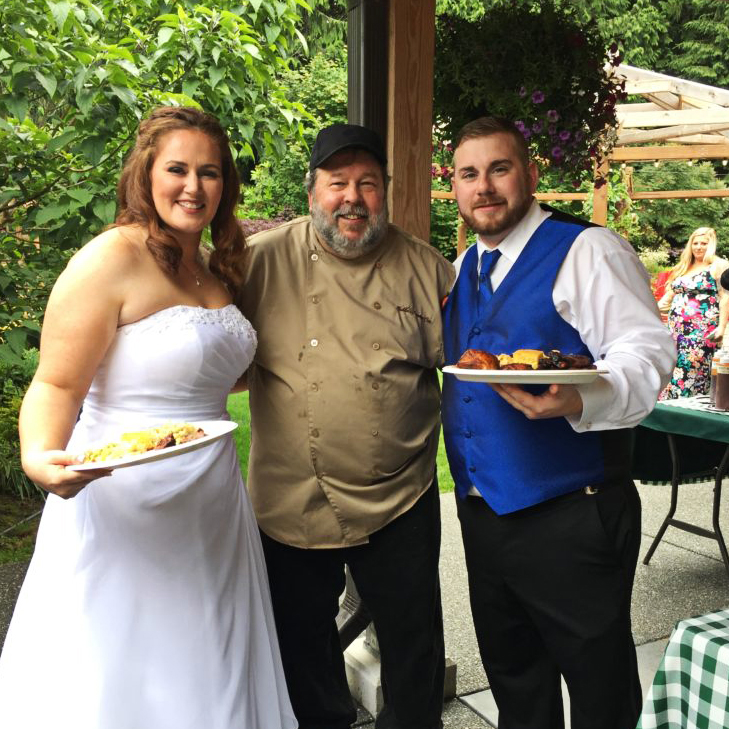 Grandparents
The most influential man in my life was my Grandfather. Early on in my life, he instilled the values of a working man. Starting out with raking those dang maple leaves in the fall, then moving on to cleaning the stables, mending fences, chopping wood, cutting the lawn and so on. The chores never ended. But what I most enjoyed was helping him in the garden. We'd plow the dirt to plant a summer crop, then maintain the garden until picking time.
Ah… picking time! Now we are getting to the real start of my developmental years. There is no better reward than a plentiful bounty. We'd load up our baskets and take the harvest to Grandma, who would cook, preserve and freeze to keep us all fed the year round.
Grandma was the most influential woman in my life growing up. I would spent hours hanging on her skirt tails, mostly getting in her way I'm sure, wanting to watch and learn about everything she was doing in the kitchen. Cooking was so fascinating, and MY grandmother was the best country cook in the South. Yeah, I know, every country boy or gal has a Grandma who's the best cook in the county but those other Grandma's couldn't hold a candle to mine. Sunday dinners were the most anticipated meal of the week. The entire family would go to church and attend the church social if there was one. Then Granny would immediately start working in the kitchen when she got home to prepare the special Sunday dinner for the whole family. One particular meal to die for was her fried chicken with mashed potatoes. The rest of the menu, you ask? Fried corn and cooked-to-perfection turnip greens, rounded out by cornbread served with fresh sliced tomatoes straight from the garden. We washed it all down with sweet tea for everyone, but saved the buttermilk for Mom. The meal was topped off with (you guessed it) fried pies – peach and apricot were my favorites. MMM-mmm!
Bubba Loves BBQ
Then came my profound love for BBQ. It's everywhere. Of course, everybody claims to have the best, that they have created the perfect rub and/or the perfect sauce. I love it! The camaraderie of competition between southern states gets my blood stirring. I want to experience all of it and learn from it. For me, there is no "bad" BBQ. It's all good, whether it's the tanginess of the Carolina's, the sweetness of Memphis or the spice that Texas brings to the table.
Tennessee BBQ influenced me the most. In Tennessee, you are most likely to find BBQ from all regions of the South. One man's opinion is that vinegar-flavored pork from the Carolina's is best, so that is what he'll serve; while the joint next door best represents the flavors of Texas. Alabama adds their famous white BBQ sauce created at Big Bob Gibson's. But Tennessee is most noted for Memphis BBQ. Memphis BBQ fare reigns supreme throughout the state. They are most famous for serving their slow smoked ribs dry, then allowing the customer to choose from one or two home-made BBQ dipping sauces. Not everyone in Memphis practices this method, realizing there is a large group of people who prefer their ribs sauced just before removing from the smoker. This practice allows the sauce to caramelize a bit & gives the ribs a shiny and somewhat sticky glaze.
No matter what Southern region you hail from, all BBQ is served with a staple: cole slaw. And yes, each region seems to have their own style. Carolina favors a vinegar-based cole slaw, while Tennessee promotes creamy slaw and Georgia likes their mustard slaw. Texas is well-known for its crunchier style: sometimes they throw in more unusual ingredients like corn, jalapeno and cilantro.
Bubba's Country Cue is dedicated to Southern traditions. This includes slow smoked BBQ, Fish Fry's and Low Country boils all being very deep-rooted in the southern way of life.
Let Bubba cater your next party or gathering. We are happy to cook on-site or you may have the BBQ cooked off-site and delivered right to your door.
With Bubba's Country Cue, you may cater your church social with an on-site Fish Fry. We will also take you to the Low Country region of the South and cater your themed party (such as Mardi Gras) with a Low Country Boil. New Orleans's Mardi Gras is famous for serving crawdad, making a crawdad boil the perfect choice.