All throughout the southern states, you will find that a fish fry stands out only second next to a good old BBQ outing. Commonly put on after Sunday go-to meeting service as part of a church social gathering. Fish Fry's are often used to raise money for a good charitable cause. But most of all, it is just another excuse for us Southerners to get together and enjoy some great food. Since the South is heavily covered with rivers, streams and lakes, fishing is a very popular pastime among all ages. You can fry just about any kind of fish, but a true old-fashioned Fish Fry calls for Catfish.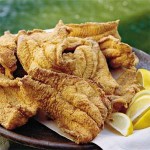 Catfish Fillets:
Marinated in buttermilk then breaded in a seasoned cornmeal and flour mixture and deep fried to a crispy golden brown.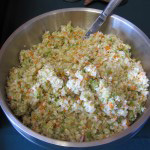 Cole Slaw:
Choice of Carolina Slaw (vinegar-based) or Creamy Slaw (mayonnaise-based)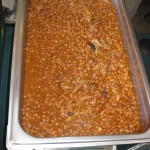 Baked Beans:
Choice of Georgia Peach Baked Beans or BBQ Baked Beans
Granny's Collard Greens:
I can still hear my Granny saying to me…..you must eat your greens or you won't git no dessert!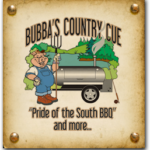 Hushpuppies:
Hushpuppies are originally a strict form of southern bread. Made from a savory cornmeal batter/dough that is deep fried in small balls or sphere- like shapes to a dark golden brown. You'll enjoy a nice crunch on the outside with a moist, cake-like center.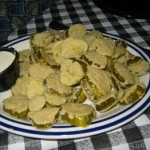 Fried Pickles:
A must have. Dill pickles breaded and deep fired. Served with Cool Buttermilk Herbed Dressing for dipping.