Cooked "low 'n slow" with Bubba's custom rubs; smoked using Hickory & Apple woods.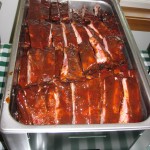 Ribs:
Choice of the untrimmed full rack spare rib (my personal favorite), the St. Louis cut rib or the baby back rib. All rubbed with a custom blend of spices that gives the meat a spicy / sweet flavor before smoking over 4 to 6 hours. Serving options include: "Memphis" style, "Dry" (sauce on the side) or "Wet" (sauced just before coming out of the smoker).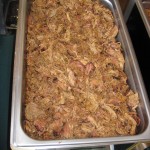 Pulled Pork:
Uses fresh whole pork shoulders or picnic butts heavily seasoned with Bubba's spice rub to render a spicy / sweet flavor. Smoked for up to 12 hours until very tender, then pulled apart by hand. Ready to be piled high on a bun. Add a slice of onion (optional), a glob of BBQ sauce, and top it all off with a scoop of cole slaw and a pickle. Now you have the perfect, lip-smackin Southern Pulled Pork Sandwich. Be sure to ask Bubba about his famous "Redneck Taco", too!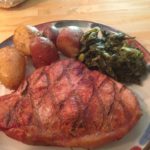 Smoked Pork Chops:
Cooked to perfection as only Bubba can. A 1 ½ inch pork chop smoked using hickory and apple wood and seasoned just right make this an entree to die for. Pair your chops with sides of smoked cabbage, potato medley and a heaping serving of Mac 'n' Cheese to experience what old time southerners fondly call a real country "Meat & 3" supper.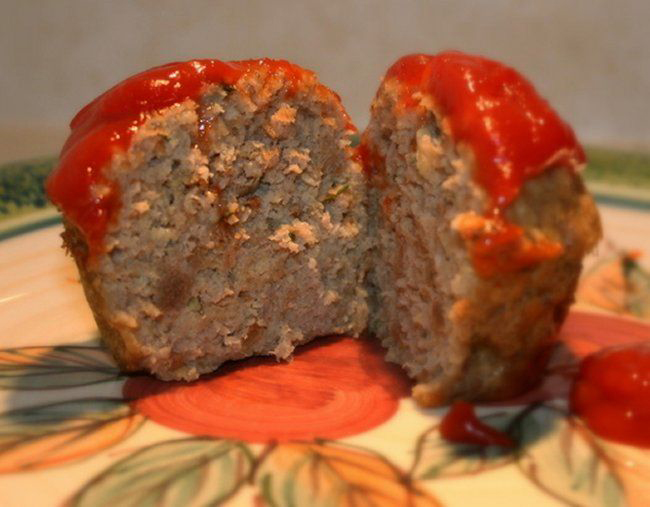 Smoked Meat Loaf:
This is not your Momma's traditional meat loaf! This recipe calls for ¾ pound ground beef sirloin, mixed with BBQ sauce and salsa, to create a personalized smoked meatloaf which is truly one of a kind. Try this with some good ole country Collard Greens and Smoked Smashed Potatoes.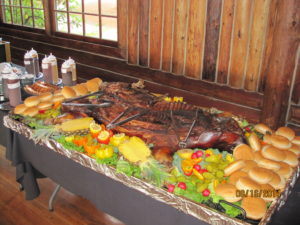 Whole Hog:
Yee-haw, Pig-Picking at its best! This is for the stand-out "Party Host" who likes to put on a knee-slappin, catered event over a long weekend. The whole hogs are seasoned then smoked very low 'n slow, basting them with a vinegar mop sauce as they cook overnight. Served Southern Style, the entire pig is displayed on the buffet table. This choice set-up allows guests to have some pig-pickin fun. For the squeamish, the Pit Master will undress the pig with his Arkansas toothpick and portion up the meat into several serving pans.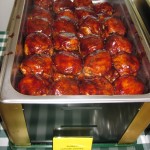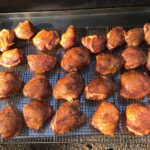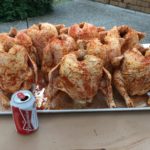 Chicken:
Cupcake Chicken – is another Bubba classic! Chicken thighs are seasoned with Bubba's herbed blend spices then smoked in cupcake molds. One half hour before removing them from the smoker, they are basted with a BBQ sauce. Bubba highly recommends trying the Cola BBQ Sauce or the Root Beer BBQ Sauce to give a great sweet and tangy flavor. A Memphis BBQ Sauce will give you just a nice, sweet smoky flavor.
Pulled Chicken – A mix of both dark and white meat smoked slow till tender, then pulled from the bone. Now you are ready to stack these scrumptious pieces high on a bun. By adding BBQ sauce and a pickle, you'll enjoy a yummy Southern Pulled Chicken Sandwich.
Smoked Chicken Pieces – Split breast and/or hind-quarters are seasoned with Bubba's herbed enhanced spice rub and smoked low 'n slow till juicy and tender. Do not be afraid if the meat appears a light pink in color as this does NOT mean that it is uncooked; rather, the color reflects a part of the smoking method. You have a choice of having the chicken pieces "Dry" (un-sauced) or "Wet" (basted with your choice of BBQ sauce from Bubba's list).
Redneck Beer-Can Chicken – This recipe starts out with a can of beer. The first ¼ of the can must be emptied…course, I'm not saying how! The can is inserted in the hind-end of the bird and placed on the smoker rack in the upright position, then smoked for 3 to 4 hours. You will be amazed at how juicy and tender the chicken comes out.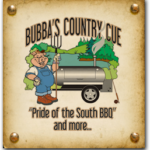 Sausage:
Mmmm-Mmmm….Smoked Sausage. Now Bubba does like some good ol sausage links. Tell Bubba if you have a favorite sausage and he'll smoke up your selection until it's plump and juicy.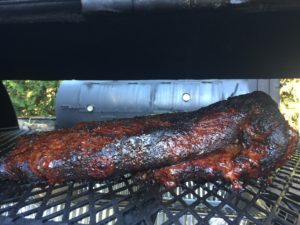 Texas Style Beef Brisket:
Now this is another meat that takes some time. Whole packer cut briskets are massaged with a good dose of Bubba's peppier blend of spice rub, then smoked (you got it) low 'n slow for up to 16 hours. This is the only time where a blend of Mesquite wood is added to the smoking mix for that "down home" Texas flavor.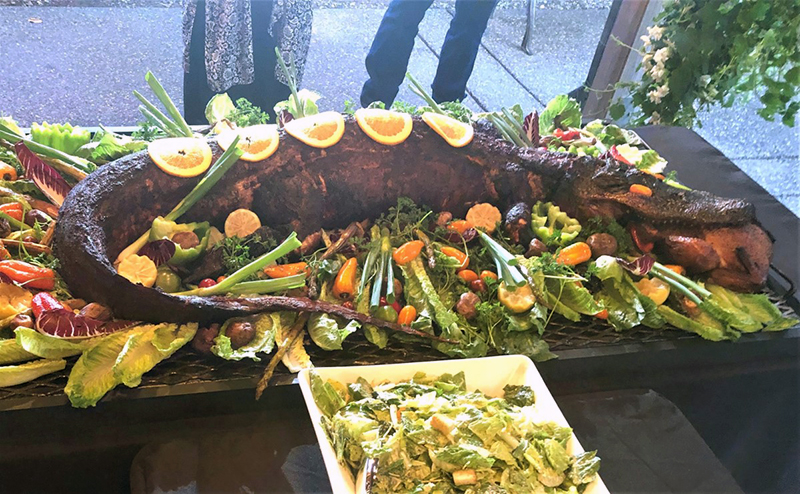 Gator:
For the adventurous eater, we're now offering whole smoked gators! A new southern tradition, its a lean meat and a real conversation piece.