Special Orders
Hillbilly Heart Attack: Bacon Bacon Bacon….I smell bacon! This is an artery clogger. It starts out innocently enough with a weaved bed of bacon strips, which are sprinkled with a BBQ rub then layered with a bed of Italian sausage. The plot thickens as it is topped off with a layer of crispy bacon pieces and another sprinkle of rub. All of this goodness is rolled into a log, with one last sprinkle of rub dabbed on before setting it into the smoker for 2 to 3 hours. Bubba finishes it off with a Blackberry BBQ sauce – you have to taste it to believe it!
Click here for Holiday Specials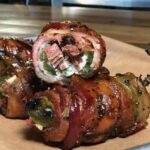 NEW! Texas Twinkies:
A whole jalapeno stuffed with cream cheese and beef brisket and wrapped with 2 slices of bacon. Smoked at 225 until bacon is crisp, then finished with a thin sweet BBQ sauce.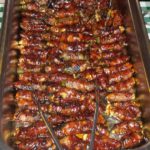 Buffalo Turds
A jalapeño pepper is sliced in half and layered with a rub flavored cream cheese. Next, the pepper is topped with a "Little Smokie" and wrapped with bacon to smoke for a couple of hours while basting with a Blackberry BBQ Sauce. This just might make you want to slap your pappy!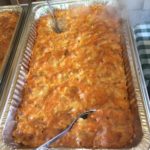 Bubba's 4 Cheese Mac 'n' Cheese
Bubba uses elbow macaroni mixed with Cream Cheese, Sharp Cheddar, Parmesan and Gouda Cheese for real cheesy concoction. The macaroni is prepared then finished by smoking in the smoker for 2 hours or more. You may request to "Kick-it-Up-a Notch" by having Bubba add some Pepper Jack Cheese to the mix; this will deliver that extra-spicy bite you barbecue lovers out there may crave.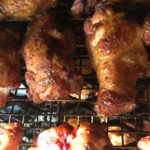 Hot Wings
Chicken wings seasoned with a spice rub and smoked for about 2 hours before being tossed in Bubba's Rebel Yell Hot Sauce. This is a hot one for sure, Ya'll!!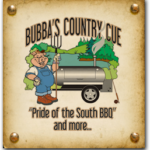 Tennessee Chicken Nuggets
Chicken breast cubed and marinated in a Jack Daniel-infused BBQ butter sauce. Don't worry about it being too healthy, as Bubba wraps it all in bacon and smokes it for about 2 hours.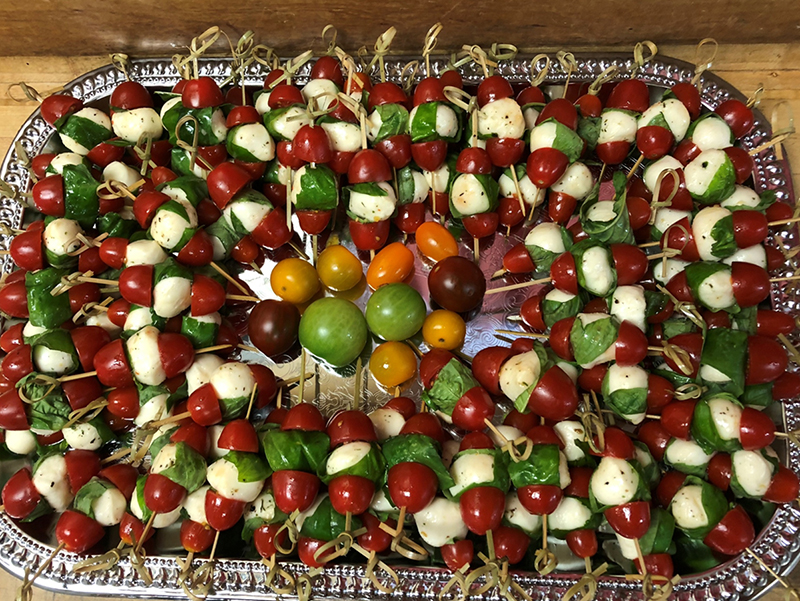 Marinated Mozzarella Balls & Tomato Skewers
A cool and refreshing way to get your summer taste buds on!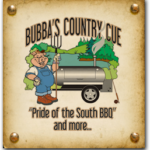 Pimento Celery Sticks
Celery sticks fill with a creamy Pimento Cheese. A bridge club favorite among the ole southern gals – you can't eat just one!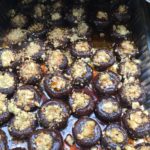 Marinated Mushrooms
A great vegetarian choice which can serve for a protein dish or as an appetizer. These treats can be made with a variety of mushrooms; however, large button and Portabella  mushrooms are the most popular. The mushrooms are marinated in a balsamic vinegar, oil, and herbed mixture and can be with a tasty gorgonzola cheese if desired before smoking in the pit for 2 hours or more.